DIY Solar Grid Tie: The Secret to Getting Approved!
Date: Mon Jan 04 2021 ; Tags: DIY Solar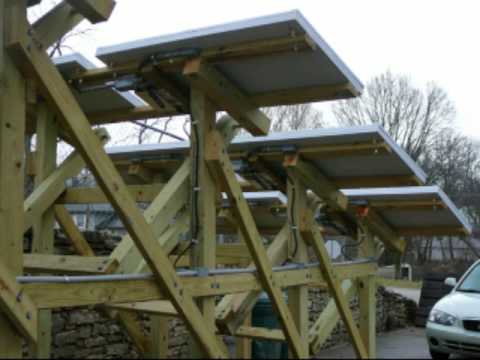 This video shows you a system constructed from DIY built solar panels, with Enphase Microinverters, and wooden framing to provide a platform. Because the panels are DIY rather than manufactured, the system apparently runs into some regulatory compliance issues. But the Enphase micro-inverters supposedly take care of that, by insulating the unapproved panels from the grid.
I don't quite like this video .. and it just cements my opinion that it's better to buy manufactured panels. With manufactured panels you're buying a warranty, and the R&D to make a reliable product.
Still it's an interesting video that shows a few interesting things. One recommendation: turn the volume down.
Source: RuffleTheTeacher
**enphase Energy does NOT endorse this video, and they do NOT recomend installing this micro inverter in this way as it void the warranty**This video shows t...
comments powered by

Disqus